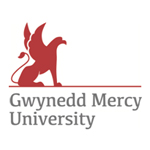 Stevens Strategy organized and developed a strategic planning retreat for the Colleges of the Fenway consortium, which is composed of the presidents of Emmanuel College, Massachusetts College of Art, Massachusetts College of Pharmacy and Health Sciences, Simmons College, Wentworth Institute of Technology, and Wheelock College.
Gwynedd Mercy University achieved great success with Stevens Strategy in developing its strategic agenda and operational plan. The firm's knowledge and expertise enabled the university to engage in an inclusive collaborative process that resulted in tangible products that will carry GMC forward. In the end, I have not only a plan document (and related financial tools), but also a methodology and structure to sustain the planning process.
I very much appreciated the personal attention I received from John, Brendan and Michael. John Stevens was an outstanding communicator who was well received by all members of our university community. Furthermore, Brendan Leonard was extremely effective in working with a broad range of university constituents. I would not hesitate to recommend Stevens Strategy to my colleagues in the higher education community.
– Dr. Kathleen Owens, President, Gwynedd Mercy University
Stevens Strategy previously provided the design and facilitation of a five-phased strategic planning process resulting in a new strategic agenda, entitled The Beacon for Mercy Education in America, and operational plan for Gwynedd Mercy University.  Stevens Strategy then facilitated a senior staff retreat 3 years later to assess progress and set mid-course corrections to the strategic and operational plans.
Stevens Strategy has a thorough knowledge of the collegiate environment and what it takes to move a university forward in this market. As always, it was good to work with Brendan again. He is a treasure and an excellent representative of your organization. One of his techniques is to refer to processes and outcomes in the first person rather than the second, which along with other factors makes us feel he is a part of the institution rather than an outside consultant. However, he can then bring objectivity to help us move through some of the sticky areas. We have a high level of trust in him and in Stevens Strategy. Even though you work with neighboring (competing) institutions, there is no concern that confidentiality will be breached or our processes/outcomes used against us. Thank you once again for helping GMC be all we want to be.
– Catherine McMahon, RSM, Special Assistant to the President for Mission and Planning, Gwynedd Mercy University
Stevens Strategy facilitated a board retreat to gain the board's ownership of a new strategic agenda. This effort followed the design and facilitation six years earlier of a 5-phased strategic planning process and the facilitation three years earlier of a senior staff retreat to assess progress and set mid-course corrections to the strategic and operational plans of Gwynedd Mercy University.
[The most successful aspect of the project was the] high level of participation of Board members. [The firm's greatest strengths are its] professionalism, competence, investment in client outcomes, charming personalities. I'm not sure I can identify any of the "firm's" weaknesses. I always enjoy working with Stevens Strategy.
– Catherine McMahon, RSM, Special Assistant to the President for Mission and Planning, Gwynedd Mercy University
I believe the many processes and the attempts to be as inclusive as we could be did help us to engage some of our best minds and hearts. Watching it all come together was exciting…and I believe the Beacon is something we can strive for together which will make us a stronger and better university. The effective facilitation of both processes and tasks was a key to the success of the engagement. There's no substitute for brains' and all three partners are bright, articulate, insightful, multi-skilled and possess strong interpersonal skills. I have said this before, but I say it formally now, Brendan is a gem and was a delight to work with. I thoroughly enjoyed the association with each member of your team. I am so grateful for the expertise you brought to us and for sharing it with me. I felt stretched professionally yet fully supported as the process and my role evolved. I truly will miss working with each of you. I look forward to the implementation phase and thank you for bringing us so well to this point.
– Catherine McMahon, RSM, Special Assistant to the President for Mission and Planning, Gwynedd Mercy University