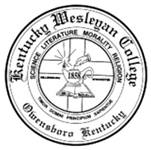 Stevens Strategy provided an analytical review of all academic and non-academic revenue generating programs at Kentucky Wesleyan College that engaged faculty, staff, alumni and trustees in the process. The program review process had four key analytic components: Mission-Centeredness, Quality and Marketability reviews based in part on Stevens Strategy survey research and a Responsibility Center Data-based Analysis conducted by Stevens Strategy. Kentucky Wesleyan College was able to optimize its program offerings, make significant shifts in institutional quality and achieve multi-million dollar improvements in financial performance.
Stevens Strategy also conducted a collaborative operational planning process to update and implement Kentucky Wesleyan College's strategic plan by setting the specific programs, capital and operating budgets, time-lines and responsible parties necessary to implement each strategic initiative and a measurement system to assess whether the strategic plan will have been successfully implemented.
The team at Stevens Strategy was very invested in the success of Kentucky Wesleyan College. From my perspective, they were more like partners than consultants. Our work with Stevens Strategy in Operational Planning and in Program Analysis was a very successful process. I went in seriously questioning whether KWC had spent its money needlessly on a consulting firm when we had the internal resources to accomplish the same goals. I was more than a little surprised to discover that resolving the issues facing the college required the perspective of those who were not mired in the day-to-day operations of the institution. Every person at Stevens Strategy, particularly Brendan Leonard with whom I had the most contact, brought an ability listen to us, to get up to speed quickly on the challenges before KWC, and to make helpful suggestions that led us to discovering the best course of action for the institution.
– Dr. John Ragsdale, Operational Planning Team Leader, Kentucky Wesleyan College
Stevens Strategy conducted an in-depth overview of the College's financial health and provided recommendations on steps to take to improve financial performance.
We were confident that Stevens Strategy was one of the best consulting groups in the U.S. The Financial Assessment Report will be used as the basis for decisions regarding our strategic plan and mission-centered approach to future growth and vitality… The report is concise and to the point. We were impressed with the knowledge and professionalism of the consultants. Stevens Strategy delivered what you promised, and we appreciate it!
– Dr. Cheryl King, President, Kentucky Wesleyan College
Stevens Strategy developed a financial planning model for Kentucky Wesleyan College that was based upon the college's budget preparation system. The Financial Planning Model predicts institutional income and expense over periods of five years. It is a fixed and variable income/cost model that is designed to respond to all the relevant financial planning assumptions at the campus. We designed and tested the model using the college's historical audited financial information.
Our expectations were focused on the creation of a sophisticated, but easy to use, Financial Planning Model that would provide forecasting data, reports and scenarios that could be incorporated into fiscal and strategic planning and provide a good format for sharing data and results with others. Stevens Strategy exceeded my expectations. This was a very efficient, successful project that produced a valuable planning tool that will serve KWC well as we work to incorporate strategic, financial and operational changes in the overall operation. The Stevens Strategy staff is very capable AND personable to work with.
– Cindra K. Stiff, Chief Financial Officer, Kentucky Wesleyan College