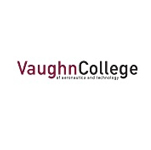 Stevens Strategy provided the design and facilitation of a 5-phased strategic planning process resulting in a new bold vision, strategy, name and operational plan for Vaughn College of Aeronautics and Technology (formerly College of Aeronautics). We helped them revise their strategy and develop a detailed business plan a few years later.
It has been my pleasure to work with Stevens Strategy. Not only has it been beneficial to my College, but I also learn something new with each project that we engage the firm. As an administrator, sometimes you have a tendency to think you have all the answers for your institution. Stevens Strategy has helped us transform our institution because they asked us to examine our institution differently, look to our external environment, create a vision, develop a plan to implement that vision, and thenmeasure the success of the plan's implementation (and three years later help us design the next phase of implementation). We are a different institution today because of Stevens.

The final business plan far exceeded my expectations in its depth and support for the overall vision, particularly in the area of financial projections (where you really prove if your plan works). By far the most successful aspect of the project was working with Brendan Leonard in producing the final document. He was able to provide an objective "eye" for the project and was particularly helpful in building the financial worksheets. Both [John and Brendan] are engaging, insightful and visionary in their ability to help you take your institution to the next level. This is the second major engagement we have had with Stevens Strategy and we will definitely be working with them again. I will gladly rave about the firm to anyone you like!
– Dr. Sharon DeVivo, Senior Vice President, Vaughn College 
Stevens Strategy led a wide variety of projects over an extended period of time at Vaughn College including three Strategic Planning processes, a Programs and Resource Optimization (PRO) process, Strategic Board Governance training, Financial Planning and Operational Planning.
I have worked with Stevens Strategy since their inception and have always found that they make our institution better after an engagement.  They help us to think bigger, look externally and build relationships on campus.  I appreciate every opportunity we have to work together.  The leaders and staff of the firm are a wonderful strength as well as the well-laid out process they have for a productive strategic planning process.  Brendan Leonard is…responsive, easy to work with, collaborative and cares about the institution and the people on the campus.  [On our 2012/13 strategic planning project], Stevens Strategy met [our] expectations, and as usual, exceeded them!

Over the [previous] 10 years, Vaughn College has engaged Stevens Strategy in a variety of projects from an institution-wide strategic planning effort and academic program review to board development and financial modeling. We continue to work with this dynamic group because of their ability to understand institutional issues, frame those issues for the constituents involved and help to lead constructive and engaging conversations on our campus. This exceptional service is the result of John Stevens and Brendan Leonard's insightful and visionary ability to assist you in taking your institution to the next level. Every time we have worked with John, Brendan and the rest of the team they have exceeded our expectations.
– Dr. Sharon DeVivo, Senior Vice President, Vaughn College